This page is dedicated to the thousands that lost their lives and also to the thousands that lost loved ones.
We will NEVER forget.



This horrible incident has changed my life extremly. I use to live day by day and never really appreciate anything. Now I live day by day BUT I say to myself what would I do if I lost my life, what if I lost someone in my life that I loved. I look at little things that not many people notice. A leaf falling from a tree, a rain drop that lands on your nose, a rainbow. The littlest things in life that if you lost, you would miss it.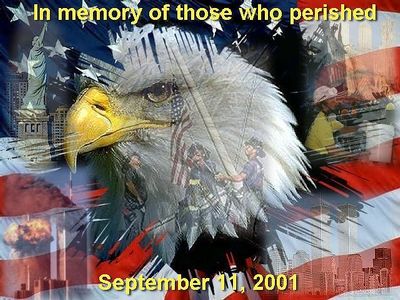 I love life and I love the people in it.
Live Day by Day, BUT appreciate it.
If you went blind you wouldn't be able to see the things,
that makes this world what it is.
If you went deaf, you wouldn't be able to hear the birds sing in the sunlight.
Be Happy and Smile.
Feed a homeless person,
Home a homeless animal,
Go do some Voluntering,
Smell a flower,
Watch our Flag wave in the cool air,
Go to the park and have a picknic,
Spend time with your loved ones.
Love life, No matter how hard you think it is.
TimeLine of events early on 9/11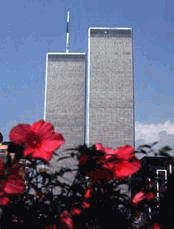 The World Trade Center towers were a New York landmark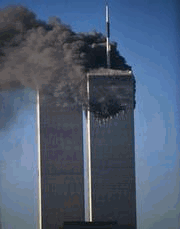 8:45am - American Airlines flight 11 tears through the north tower.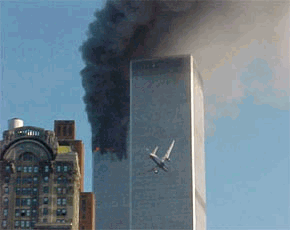 9:03am - United Airlines Flight 175 rips into the south tower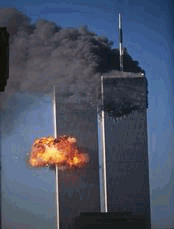 The south tower explodes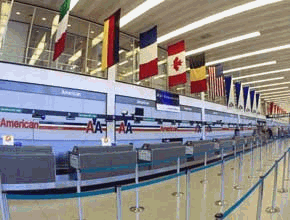 9:40am - all flights over the U.S. are halted for the first time ever.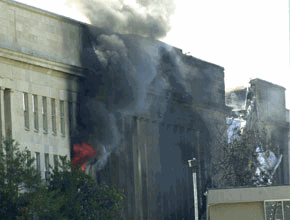 9:43am - United Airlines flight 77 crashes into the Pentagon.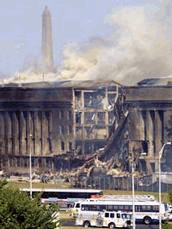 The destruction is horrific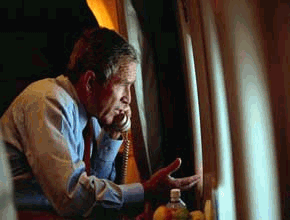 President Bush is briefed aboard Air Force One.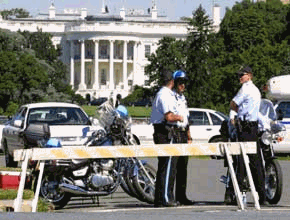 9:45am - The White House is evacuated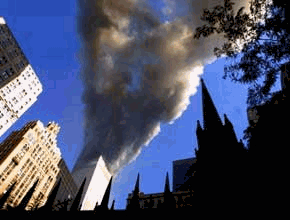 An unimaginable sight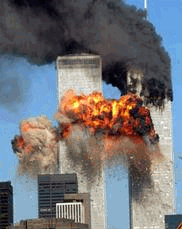 Explosions power out the side of the south tower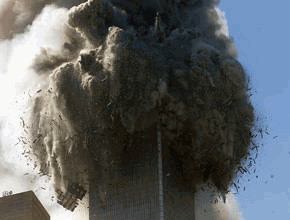 10:05am - the south tower crumbles.
Residents flee as the tower collapses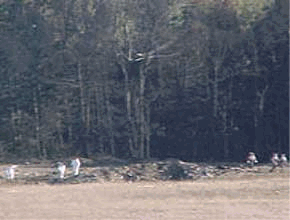 10:10am - United Airlines flight 93 crashes near Pittsburgh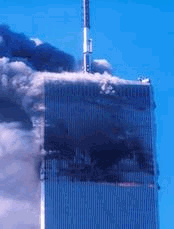 10:28am - the north tower begins to collapse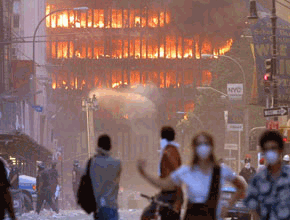 Watching in horror...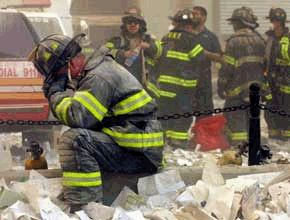 A firefighter is overwhelmed by the loss and destruction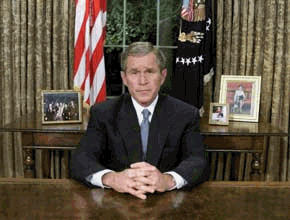 President Bush assures the nation those responsible will be hunted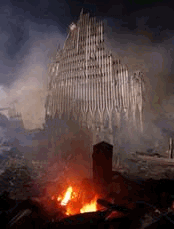 Who could have imagined...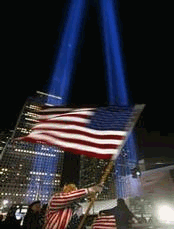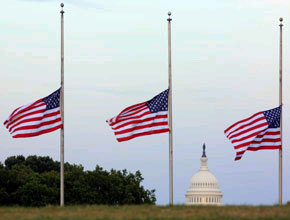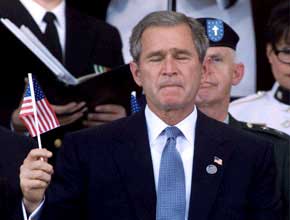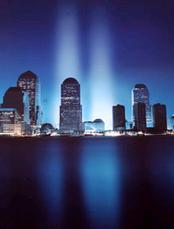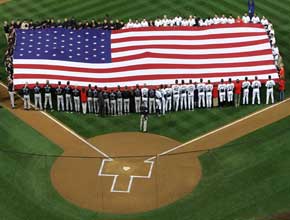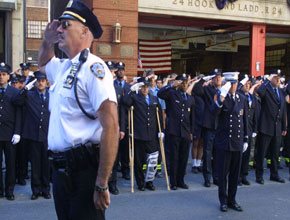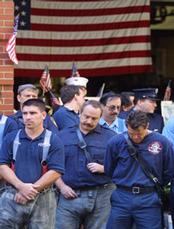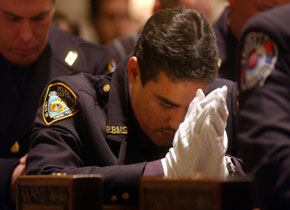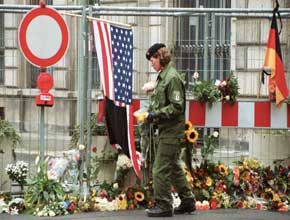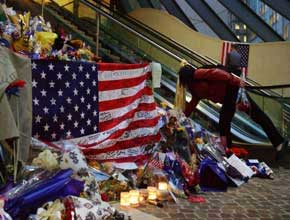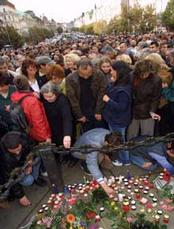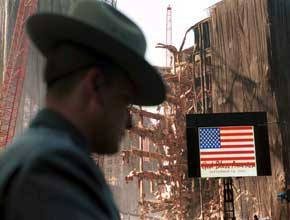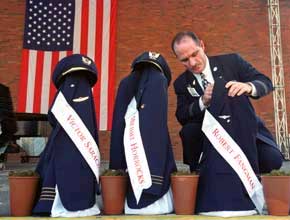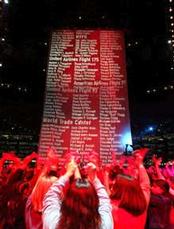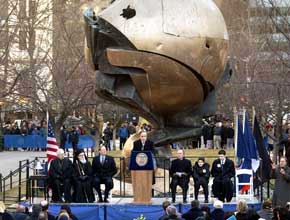 These pictures were found at http://www.mix969.com/script/headline_newsmanager.php?id=42664&pagecontent=groundzero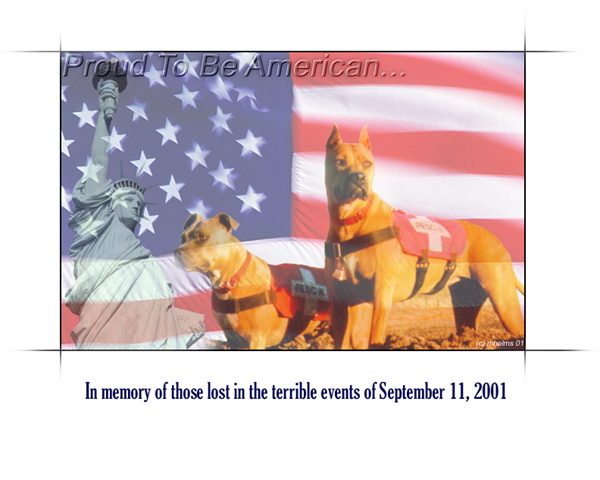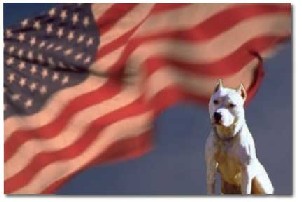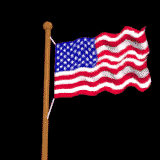 The following sites are sites I have vistited for the remembrance of The September 11th Tradgedy.
There will allways be more going up on this site. Want to see more E-mail me or come back every couple weeks.

Back Home